Washakie County gives business owners the opportunity to work where they live.
Not only will you and your family enjoy great amenities like the Worland Community Center Complex, the Washakie Museum, the Washakie County Libraries, and the Worland Aquatic Center, you'll also find all of your necessary services. Washakie County features world class, year-round outdoor recreation activities like camping, fishing, rock climbing, downhill skiing, and more. Fun family amenities, events, and festivals sustain a great quality of life for everyone who chooses to do business here.
The Big Horn Basin's close proximity to Billings, MT and Casper, WY give residents the opportunity to live in a safe, small community and have the freedom to enjoy the bright lights of bigger cities only a 2.5 hour drive in either direction.
Get connected to your neighbors.
LIVING IN WASHAKIE COUNTY
Residential Real Estate
Currently, Worland and Ten Sleep have a good supply of housing available to purchase.  Whether you are looking for a starter home for your new family, or a lot to build your dream home, you can find it in Washakie County.  There are typically a reasonable number of homes available on the market each month for both Worland and Ten Sleep.
Median list price of homes:
$158,500 for Worland
$269,000 for Ten Sleep
Rentals are more available than they have been in the past but are often small apartments.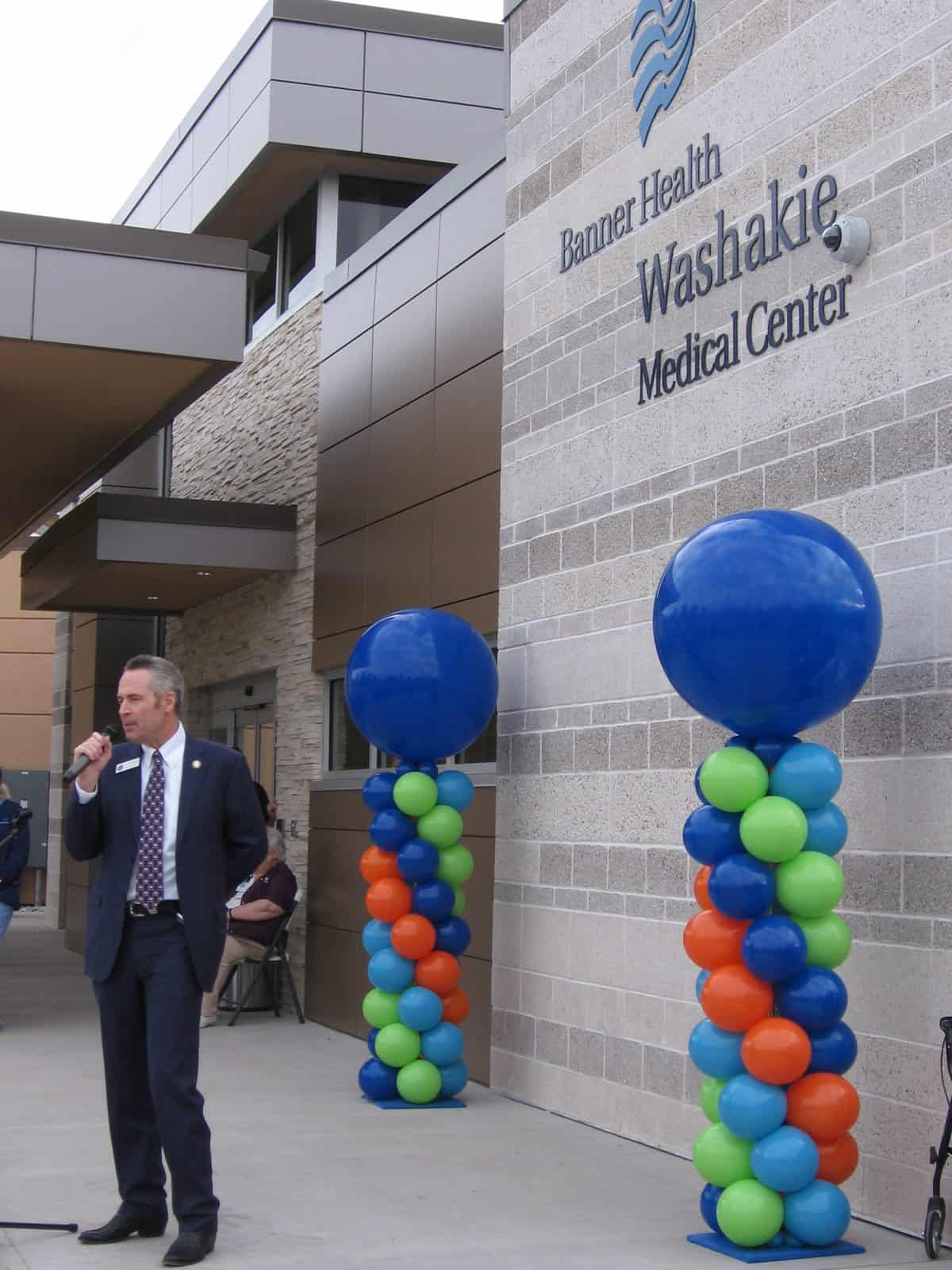 Washakie Medical Center is operated by Banner Health and offers 24-hour emergency room service, acute care, inpatient and ambulatory surgery, specialty outpatient clinics, cardiac rehabilitation, radiology, birthing suites, and other specialties. It's also known for its regionally recognized pediatric and young adult rehabilitation program.
Washakie County residents are also served by multiple private practitioners with services ranging from family medicine to physical therapy. A variety of visiting specialists are also in the area on a regular schedule.
For more information about local specialists, see our Community Directory.
Additional specialized care is available in Casper, Wyoming, or Billings, Montana, or via a short flight to Denver.
Washakie County School District No.1 (Worland)
Located in north central Wyoming's Big Horn Basin sits the Washakie County School District No. 1. With three elementary schools, one middle school, and one high school, the school district hosts approximately 1,350 students. Each of these schools have been renovated or newly constructed within the past six years and provide a safe atmosphere conducive to learning and growing.
All of the schools in the district are fully accredited and each staff member is highly qualified. By providing competitive salary and benefit packages, the district has been able to hire wonderful educators.
Students score highly on state standardized testing, which reflects the effectiveness of the district's teaching efforts. District #1 also provides students with hands-on learning opportunities and vocational education. Outside of the classroom, the district provides a wide range of extracurricular activities.
For more information, contact the district office at 307-347-9286 or head to its website: www.wsh1.k12.wy.us
Washakie County School District No. 2 (Ten Sleep)
Washakie County School District No. 2 is located in Ten Sleep, which is just a 25 minutes drive from Worland. Approximately 90 students are enrolled in grades K-12 in the small town of 300. The district's mission is to enable all students to become productive, successful citizens upon graduation from high school. The Ten Sleep Board of Education, administrators, teachers, and staff are committed to each student's success by providing high quality, pupil-centered education.
Student achievement is a leading priority for District No. 2. By meeting the needs of each and every student, they will have the tools to exceed the high standards set for them. The district's highly qualified staff is fully dedicated to the success of their students and will continue to provide strong professional development opportunities for continued growth. Overall, the district is fully committed to combining the use of data and our educational experience to drive our instructional decisions. If you have any questions, please do not hesitate to call Superintendent Jimmy Phelps at 366-2233 or visit our website: www.wsh2.k12.wy.us.
University of Wyoming
The University of Wyoming Cooperative Extension Service/Washakie County has a video-conferencing facility that is used for continuing education and other distance-learning opportunities. Learn more at www.uwyo.edu.
Northwest College
Northwest College is the regional community college based in Powell, WY, offering a variety of educational opportunities in Worland. Offering workforce training and college classes, the community's access to continuing education is right at their fingertips. Northwest operates a full-time satellite facility with academic counseling, registration, computer lab, and UW Outreach, with a special focus on workforce development. To learn more, visit www.nwc.edu.
The Worland Community Center Complex
The WCCC is a Joint Powers Board owned community center, once funded through a Washakie County General Sales Tax, program revenue, and to date, $44,998.00 in Grant funding. The WCCC seeks to benefit Washakie County in a variety of ways:
improvement of social services
educational opportunities
recreational activities
family unification
health care
business growth.
With a state of the art conference training center and training classrooms, they offer community development, educational classes, health and fitness, and youth and adult sports, all within the facility.
WCCC Partners
City of Worland
Town of Ten Sleep
Washakie County
Washakie Development Association
Worland Senior Citizen's Center
Worland Rec Board
WCCC Facilitates Education
The WCCC is dedicated to providing the means for education within the community of Washakie County.  Below are some of the programs housed within the Washakie County Community Complex:
Northwest College Adult Education
Washakie County Learning Center
Tobacco Prevention Center
University of Wyoming Washakie County Agricultural Extension
State of Wyoming's Vocational Rehabilitation and Work Force Services
WCCC's Other Ammenities
The WCCC has 2 gymnasiums which are generally open throughout the day. The gymnasiums may be booked or reserved so please call for availability. The WCCC provides many different sports activities for youth as well as adults, including, but not limited to: gymnastics, dance, karate, music, basketball, volleyball, soccer, flag football and softball. There are still many more opportunities yet to come.
The WCCC conference center is designed for up to 200 people and is available for rent on a four or eight hour basis only.  Contact our Event Planner, Sheryl Ley and she can take care of meals, caterers, tours, hotels, etc. The WCCC gym's and ball fields are also available for rent for special events, please call the WCCC for rates at (866) 388-1438.
SOME OF THE LOCAL'S FAVORITE SPOTS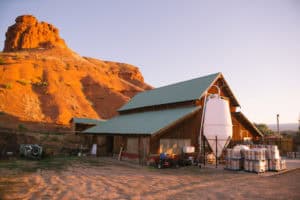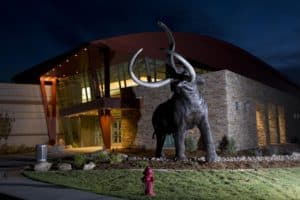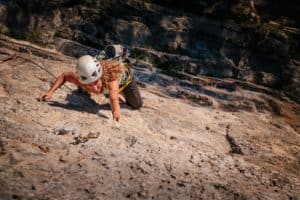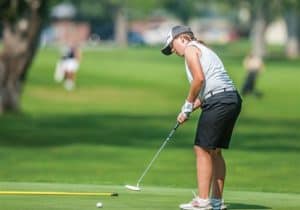 Learn more about events in Washakie County.
Washakie County is home to a community that puts on some incredible events. As our goal is to build businesses, we also want to build our community by supporting local events.